DESCRIPTION
Description - Spark Surge splitboard bindings
The Surge is stiff and powerfull splitboard binding, built for big days on big lines, and is preferred by our bigger, more aggressive riders. Solid baseplate design, stiffer Rip 'N' Flip highbacks, and more supportive Pillow Line ankle straps combine to give riders greater control in demanding terrain. All Surge bindings incorporate our industry-leading Tesla T1 technology. Every piece of this binding is made in-house with the exception of a few screws and the buckles.
In the Box:
Bindings,
Tesla touring brackets
T1 heel rests,
mounting screws,
Spark pocket tool.
Weight: 1.50lbs/ea (680g) - 3.01lbs/pr (1365g) - Medium
Whammy Bar Climbing Wire
A single fatty climbing wire is built into the baseplate with a side arm lever for easy position changes on the steeps. You can switch easily from stowed, to low (12°), to high (18°) and back again while touring.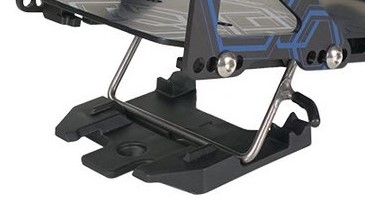 Pillow Straps
Surge Pillow Line Straps are lightweight - 53% lighter than their fabric strap predecessors. They are ultradurable, comfortable, waterproof, one-piece molded construction, and made 100% in-house. Strap pillows are thin and flexible for a comfortable, conformed fit, while thicker ribs are held off the boot and provide stiffness for a uniquely responsive ride. Surge ankle straps have a wide, asymmetrical footprint around the boot for incredible all-around support. The toe straps come in one construction for both Arc and Surge models, and are designed to be used as a toe cap but also fit traditionally over the top.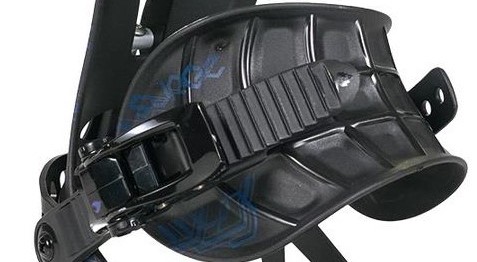 Rip and Flip highback
The R&D shines with a shape built from 3D scans of popular splitboard boot models, and a list of rad features designed specifically for and fully appreciated by the splitboarder. The Surge highback has a high amount of glass fiber fill for a stiff ride and maximum response. The tool free forward lean adjuster (FLAD) offers complete customization from 0° to 22° in ride mode. The Forward Lean Adjuster toggles easily between forward lean position and -13° touring position for easy transitions.